Eat
Helsinki is the place to eat and enjoy the unique mix of Eastern and Western European cuisine with an authentic  local flavor of its own. Our city is the supreme culinary capital of Finland, known for the high quality of the food as well as for the wide selection of organic and local food products available. Join in to get a taste of it!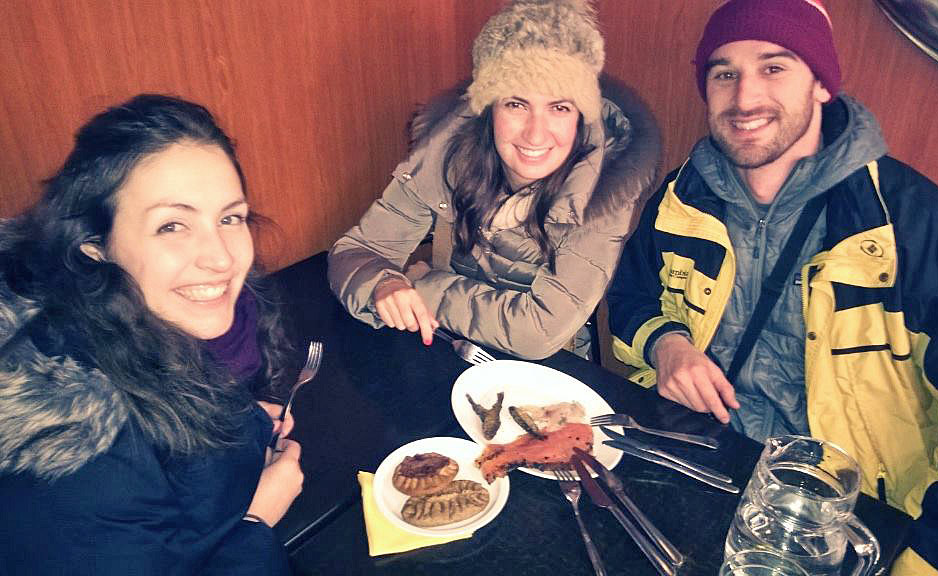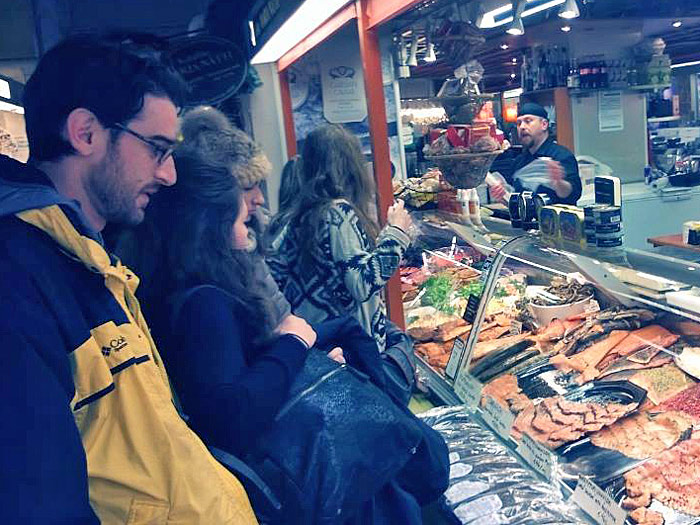 Finnish Food Walk
Helsinki from a market hall to another!
Welcome to a walk with us through the center of Helsinki to get a taste what Finnish food and culture around it is all about!
ITINERARY:
We start the tour in front of the Old Market Hall (Vanha kauppahalli), where you will have a great overview about the local cuisine. You can sense the aromas of cured salmon, local cheese and smoked reindeer among others.  After that your guide will give you some local´s tips at the Market Square (Kauppatori). Visit official website of Old Market Hall >> | Read more about the Market Square on TripAdvisor >>
On this about 2 hours long walk we stroll the most beautiful streets of Helsinki center like Esplanadi and Bulevardi, pass through the Design District Helsinki as well as the idyllic art nouveau neighborhood of Punavuori to finish the tour at the Hietalahti Market Hall. Over there you can enjoy an after-tour lunch or just shopping of organic and local food delicacies. Hietalahti has also a flea market outside in the summer and a direct tram connection to the heart of the city. Visit official website of Hietalahti Market Hall >>
On the way you will get a taste of local specialties from selected special stores! We will taste the fish and get you some coffee with local pastries. Reindeer will be included as well as salmiakki (Finnish salt liquorice), chocolate, local cheese, fresh bread and healthy treats with good vitamins. At all the stops we will give you time for food souvenir shopping. Many products can be sealed in vacuum, so this is a tour where you can purchase something to take home with you as well!
TIME: Every Saturday at 10 am | With a reservation by 9 pm on the night before (at the latest!)
DURATION: 2 hours
PRICE: 35 euros / person >>> including your guide and food samplers!

 (Fast Booking opens in a new browser tab)

MEETING POINT: At the doors of the Old Market Hall / Vanha Kauppahalli opening to the Market Square. Look for a guide with a sign Happy Guide Helsinki.
Visit  official website of Old Market Hall >>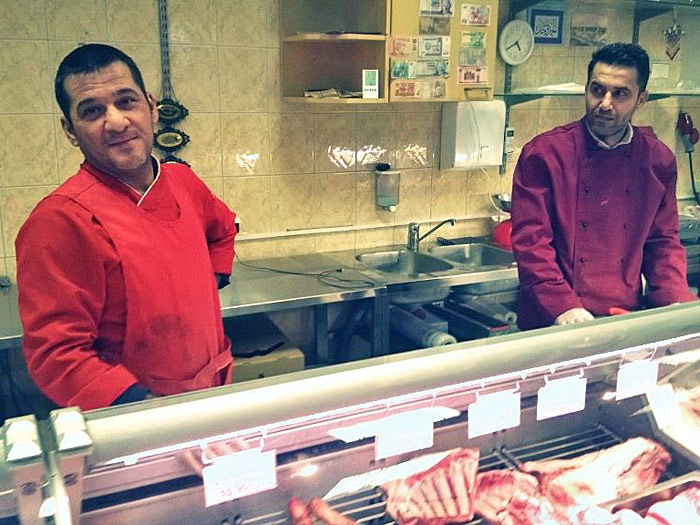 Monimakuinen Helsinki (only in Finnish!)
Tutustu Helsingin monikulttuurisuuteen ruoan kautta! Kierros on toteutettavissa valinnan mukaan joko Itäkeskuksen, Malmin tai Hakaniemen alueella.
Ruokatietoisen oppaan kanssa ryhmänne pääsee tutustumaan kaupunkimme monimuotoiseen ruokatarjontaan vierailemalla erilaisissa etnisissä putiikeissa, ravintoloissa, kahviloissa ja kulttuurikeskuksissa. Opi mistä löytyy Stadin maukkain köfta, ihmeellisimmät intialaiset mausteet, georgialaisen kupliva Borjomi, ihanimmat virolaiset juustot ja autenttisimmat espanjalaiset chorizot ‒ unohtamatta, kuinka Vietnamin viidakoiden teetarjonta kohtaa venäläisen keittiön! Jopa useimmille paikallisille tämä kierros tarjoaa paljon uutta ja mielenkiintoista tietoa modernista helsinkiläisestä ruokakulttuurista sekä unohtumattomia elämyksiä.
Kysy sähköpostilla tarjousta!